FRENCH MUSLIM CELEBRITIES TO BE FASTING

| | |
| --- | --- |
| Star Footbal Karim Benzema | Source: twitter |
UNDER AEGIS OF ANGELINA JOLIE
Responsible Author: Rahma Sophia Rachdi & Jedi Foster | Paris, Washington DC, 03/24/2021, 01:18 Time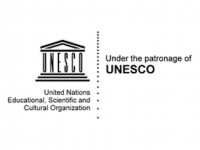 USPA NEWS -
UNESCO and GUERLAIN have launched a state-of-the-art female beekeeping entrepreneurship programme, "Women for Bees." Implemented in UNESCO designated biosphere reserves around the world with the support of the French training centre, the Observatoire Français d'Apidologie (OFA), the programme will have actor, film maker and humanitarian activist Angelina Jolie for a Godmother, helping promote its twin objectives of women's empowerment and biodiversity conservation. Starting on 21 June 2021, ten women from five biosphere reserves will be welcomed to a 30-day accelerated training course at OFA's Domaine de la Sainte-Baume (Provence, France) every year. Over five years, 50 participants will learn the theoretical and practical bases of beekeeping, including the running of a professional apiary. At the end of the training, participants will have acquired all the protocols allowing them to sustain the life of their bee colonies and to become fully professional beekeeper-entrepreneurs, and members of an international network of female beekeepers.
HE WAS ALSO MP OF LES REPUBLICAINS
Responsible Author: Rahma Sophia Rachdi & Jedi Foster | Paris, Washington DC, 03/17/2021, 23:57 Time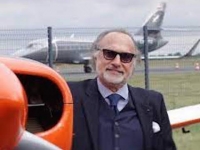 USPA NEWS -
Olivier Dassault, the French billionaire heir to the Dassault empire, also LR MP (Les Républicains), died at 69, Sunday, march 7th. He was killed in a helicopter crash of his, in Touques (Calvados, Normandy). The pilot is also dead. According to the first indications of the Lisieux prosecutor's investigation for "manslaughter", the helicopter was "perfectly in working order", we learned on Wednesday from the Lisieux prosecutor's office. "All the checks had been made" on the aircraft, which dates from 1986, before takeoff from private property, said Lisieux public prosecutor Delphine Mienniel. "All the checks had been made" before takeoff, said the prosecution investigating the accident that led to the death of LR Member of the French Parliament for Oise, Olivier Dassault. He was the heir to the Dassault Aviation Empire, the world leader in this field, whose state slogan « Higher Together »The patriarch, Serge Dassault, died in May 2018, at the age of 93. The French State, as well as the shareholders of the aeronautical group in the succession phase opened by the death of Serge Dassault, (Dassault Group: 62.2% Dassault Aviation: 0.4% Airbus: 9.9% Free float: 27.4%), on Tuesday."
| | |
| --- | --- |
| | Daren Frankish |
| | RAHMA-SOPHIA RACHDI |
| | Ruby BIRD |
| | Yasmina BEDDOU |
| | Aurangzeb Akbar |